This is one of the reasons that Kagay-anons are looking forward every year. It is also one of the biggest events during the Kagay-an festival.
Another year had passed for the Miss Cagayan de Oro 2012. To the lovely ladies who've won the crown and other awards last year, your mission doesn't end here. You can still help other people as well as being beautiful in your own ways.
This year, beauty and glamour will capture us as the City Tourism Board of Cagayan de Oro is searching for the next Miss Cagayan de Oro 2013.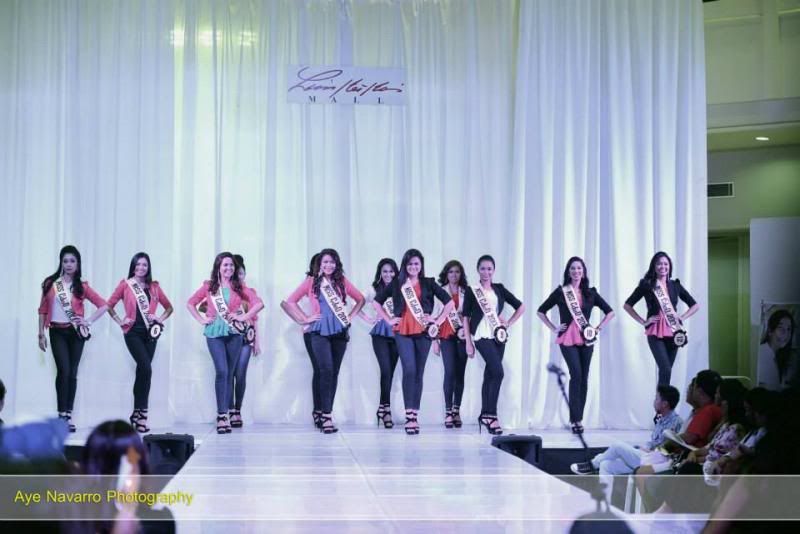 Ms. Cagayan de Oro 2013 Activities:
August 2 at 6PM – Evening Gown Competition and Mega Fashion Show at Centrio Ayala Mall
August 10 at 4PM – Talent Competition at SM City
August 17 – Swimsuit Competion at N Hotel (by invitation only)
August 24 at 7PM – Coronation Night at the Limketkai Center Atrium
The Official Candidates:
Last August 24, 2013, the Coronation night was held. After a long line of activities for all the ladies, we have a new Miss Cagayan de Oro 2013 and she is…
Miss Cagayan de Oro 2013 Tourism – Kristia Jolina Alde of Patag
Miss Cagayan de Oro 2013 1st Runner up – Mary Mikaela Montalban of Lapasan
Miss Cagayan de Oro 2013 3rd Runner up – Keena Alyssa Prell Dacubor of Tablon
Miss Cagayan de Oro 2013 4th Runner up – Mary Joy Obsioma of Canitoan
Special Awards:
Miss Hairscape Salon: Amadea Piatti
Miss Natasha Cagayan de Oro: Mary Mikaela Montalban
Best in Mags Casual Wear: Amadea Piatti
Miss GMA Kapuso: Amadea Piatti
Miss myPhone: Kristia Alde
Miss Rejuv Ginseng: Amadea Piatti
Miss Myra 300E: Amadea Piatti
Miss Primavera Residences: Amadea Piatti – See more at:
Miss LeRouge: Cydiee Chin Anas Simene
Miss London Eyelash: Kristia Jolina Buendia Alde
Miss Stargate Dream Vacation Resort: Keena Streegan Dacubor
Miss Sanctuary Spa: Amadea Piatti
Miss Peak Review Center: Keena Dacubor
The winner have receive cash prize as much as P75,000.00 and a lot of gift items from the pageant's sponsors.
For more updates, please like the Miss Cagayan de Oro 2013 Facebook page.
*The images above are from the official Facebook page of the pageant.